From Principal's Desk
We stand poised on the threshold of a new era
an era of the renaissance
anera of change in the dynamics of education.

In the light of the same, Army Public School has adjusted its sails to face the sweeping winds of change. The aim is to equip the students to emerge as holistic human beings who continue to grow in knowledge, curiosity, courage, creativity, achievements, confidence, competence with the sense of fulfillment and understanding.

We believe that the task of building a new world must find support in our schools, where our young stude...
रस कौमुदी
Annual Function
APS Raiwala 2022-23
---
News Coverage - एपीएस रायवाला ने जीती फुटबॉल प्रतियोगिता
SUMMER CHALLENGE INTER SCHOOL SOCCER TOURNAMENT 2022
---
Army Public School, Raiwala: At a Glance

Army School Raiwala established in 1981 is a Senior Seconday Co-Educational CBSE affiliated institution. Primarily catering to the wards of Defense personnels, it also welcomes children of civilains. With the changes in modern techniques of education APS Raiwala is trying to keep pace with the ever changing trend. We at APS Raiwala strive to give freedom of expression to the child's inherent talents.


School Motto: "Truth is God"

Truth is not merely telling the facts about what you see or hear or know. These are temporal truths. Facts relate to momentary appearances. Truth relates to unchanging reality. In its full sense, Truth can be applied only to what comes out of your heart in its pure and unsullied form as the voice of conscience

When you seek the truth, you are seeking God. Truth is God. Truth exists; so too, God exists. Truth must be considered as life giving as breath itself. just as a person with no breath in him becomes useless, life without Truth is useless and becomes a dwelling place of strife and grief. Believe that there is nothing greater than Truth; more precious, nothing more sweeter and nothing more lasting.


Mission Statement

The school strives to develop a friendly, safe and self-learning environment for children to make them lifelong learners and self-disciplined citizens of the global community.

History

ARMY PUBLIC SCHOOL Raiwala Military Station was founded as a local Formation school on 01 Jul 1981 It was started as a Primary School and was granted recognition by ARMY WELFARE EDUCATION SOCIETY (AWES) ON 01 JUL 1992. It was later affiliated to Central Board of Secondary Education, New Delhi & now runs class I-XII (with Science, Commerce & Humanities streams).


Organization

The Army Public School Raiwala is controlled by a Local Board of Administration under the Chairmanship of the Station Commander, Raiwala oversees the efficient conduct of all day-to-day affairs of the school. ).

Selection of Teachers On Adhoc Basis for the Session 2023-24 Download Application Form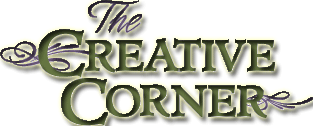 Announcements
School's Virtual Tour
---
EXPLORING MINDS - A Science Exhibition at APS Raiwala
---
We Are Progressive... Always !
---
Achievements
Quickly Find What You Are Looking For...